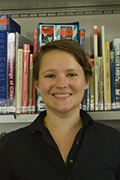 Being educated as urbanist and architect, I emphasise on working through the scales, from the building to the city region. My research focuses on the urban morphological and socio-spatial preconditions that influence urban programme, with a special interest in mixed use and diversity.
Mixed use and diversity are both scale-depended. The scale on which we find mixture of functions or people indicates what living qualities or conflicts the users of an area may experience. Not only present effects of spatial proximity of people and activities are important to investigate, but also their change through time puts a challenge to the planning and design of urban programme. Preparing adaptable urban conditions in our cities (and regions) is crucial to accommodate also non-foreseen urban programme.
Thesis projects will base on trends and technological advances of new types of mobility or of practises of work. Advanced spatial analyses, putting built densities and street network central, and design explorations, driven by trends and looking into extremes, are used to envision different possible future evolutions of the city.
Possible case study is Amsterdam or are other capital cities or city regions.
Main methods: scenario driven spatial analyses, design pattern development and evidence informed design. tools used: urban spatial morphology analysis (primarily spatial network and density analysis, including space syntax), spatial statistics to discover regularities in space-activity relations.
Possible thesis topics related to my research:
High streets 2.0: changing role of link and place due to automated mobility 
Diversity and mixed use are on the agenda of urban development of many cities. High streets accommodated always a diversity of small businesses and dwellings along the street. They are still an important component of the mix, although the mix is changing. High streets have a place and link function, accommodating the daily life and exchange among residents, business owners, vistors,… and at the same time are important routes linking different parts of the city, thus organising vehicle mobility flows. Automated mobility will impact both, the link and the place aspect of a high street. First, the link – aspect could substantially change, with changing shares of transport, which could increase the use of the car and thus further congest the street, but could also increase the use of automated, shared vehicles, which would open up options for the place aspect of the high street. Second, automated mobility could affect the activities taking place along the street, and impact therefore the link function. Certain economic activities could disappear from the high street, because of changes in logistics.
Conflicts deriving currently from motorised transport, like congested streets and low air quality or noise could either increase or decrease, depending on the scenario. In one scenario the environmental qualities could rise and space could be made available for local communities, thus enhance the place aspect of the high street. In another scenario congestion and pollution could further increase and affect negatively the place quality, and thus local communities.
Small scale manufacturing in high streets
European cities have to a large part lost their role in the production of goods. Cities and urban regions have transformed from territories that both produced and consumed large quantities of their own products to mainly consuming territories. For both economic and environmental reasons, the importance of local production has recently increased again in European cities. Micro-businesses are mentioned as the motor of current cities' economy and are often pointed out as essential in building social capital and community. This triggers the question whether 'productive' micro-businesses can become integrated parts of our cities' again and how this could help to strengthen local communities. The interesting questions to explore further are, how small scale industrial or crafts businesses can be integrated in high streets as location of mixed-use. What are the spatial requirements that enable their proximity with residential uses? What spatial configurations of cities can support this change that includes considering full life cycles of products?
related research project: http://citiesofmaking.com
Relevant publications of/and my own research (for further projects/publications, take a look at my profile at www.researchgate.net):
Cities of Making JPI Urban Europe Project http://citiesofmaking.com – Project concerned with building up an understanding about and developing (design) guidelines for urban conditions to facilitate manufacturing in European cities.
Understanding and designing cities from a performative perspective
Hausleitner, B., Berghauser Pont, M. (2017). Development of a configurational typology for micro-businesses integrating geometric and configurational variables. Proceedings XI space syntax conference, Lisbon.
Berghauser Pont, Stavroulaki, Gil, Marcus, Serra, Hausleitner, Olsson, Abshirini, Dhanani (2017). Quantitative comparison of cities: Distribution of street and building types based on density and centrality measures.  Proceedings XI space syntax conference, Lisbon.
Hausleitner,B. (2012) Re-Using the built material. In book: Recycling City : lifecycles, embodied energy, inclusion, Chapter: PART 3: RECYCLING TERRITORIES, Publisher: Giavedoni editore, Pordenone, Editors: Fabian L, Giannotti E., Vigano P., pp.p. 258-267
Hausleitner, B. (2014) 'Kleinschalige bedrijvigheid als component van vitale steden', in Meyer, H., Westrik, J., and Hoekstra, M. (eds) Het programma en ruimtegebruik van de stad. Uitgeverij Bom, pp. 108–125.
Hausleitner, B. (2010) Tracing scopes of action: Principles to Approach the complexity of the urban block. Along case studies in Paris. Delft University of Technology.