Street Smart: A Social Learning Perspective on the Restructuring of Oud-Charlois
The graduation process Street Smart focuses on the problems prevalent in problem neighbourhoods, particularly those that affect young people. By creating a link between the social sciences and urbanism, this projects aims to create socio-spatial interventions that target both the social and spatial dimension of the problems at play. This approach is illustrated through a practical case study of the neighbourhood of Oud-Charlois. It's design is specifically focused on supporting children and adolescents, who are not merely target groups but also co-designers of the project.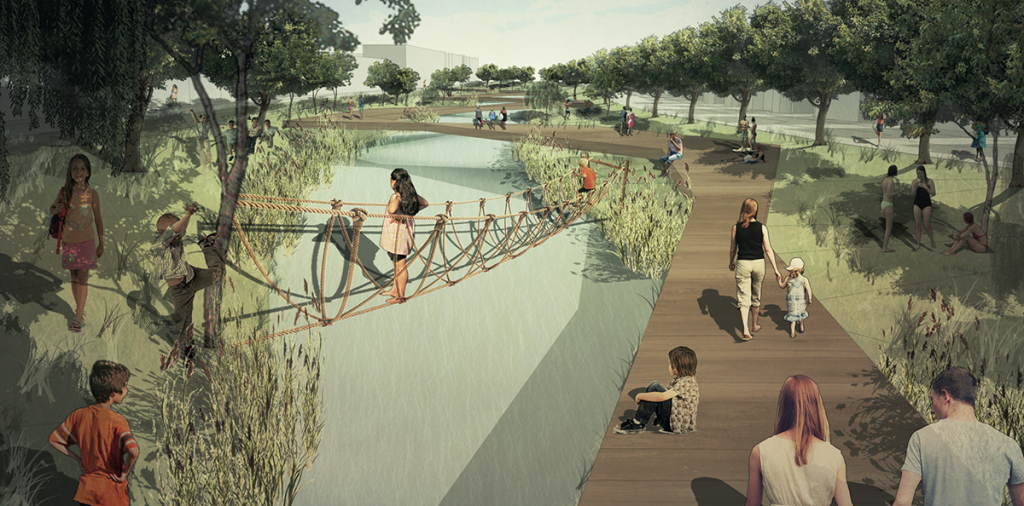 View on the Boergoensevliet (pp.226-227)
More information can be found in the repository.