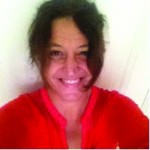 I'm an architect and urban designer. My background brings together Architecture, Art & Humanities, Urban Planning & Design, and Design for Mobility & Infrastructures. My research and design focus is on Urban Design. Urban Design to me is not simply a matter of scale, but a matter of approach and produced urban space. People take delight not in a city's seven or seventy wonders, but in the answer it gives to questions of theirs. I envision our role as urban designers to collect the multiplicity of those questions and transform them into built form, vibrant spaces, and mostly the framework for a democratic and sustainable civic society. I'm interested in projects, which dare to put design (and engage with it) at the heart of the planning system and understanding of cities. Cities are what accompany the narratives of our lives and as urban designers we contribute in shaping the framework for this to happen. Ultimately what we do is dealing with the cultural use of space, strong and at the same time fragile matter.
Main methods: research by design (theory driven and evidence based)
Possible thesis topics related to my research comprise six categories: urban design as strategy, urban design as innovation, urban design & landscape, Asian cities, urban transformations, public space, infrastructure and mobility.
You can find thesis examples for them here:
Urban Design as Strategy
City branding and urban competitiveness    Previous theses (selection):
Title: Eventing the city: Het inzetten van festivals en evenementen om te komen tot multi-bruikbare openbare ruimten in de stad    Author: Berkhout, M.J. / master thesis 2011   Link: http://repository.tudelft.nl/islandora/object/uuid%3Adbb3a419-6fcf-4e2e-aee5-c0a24016ab6f?collection=education
Title: Moving through transitions: A strategic urban design framework including the spatial conditions for a competitive environment    Author: Vukadinovic, K. / master thesis 2016     Link: http://repository.tudelft.nl/islandora/object/uuid%3Aa1dacafd-03cd-43ce-9fb9-fa29e61baa9c?collection=education
Social Cohesion    Previous theses (selection):
Title: Towards a Strategic Integration of the Weakest Social Groups: A Review of The Hague's Structural Visions within a Strategic, Integrated, Regeneration Plan    Author: Vlachvei, E. / master thesis 2014   Link: http://repository.tudelft.nl/islandora/object/uuid%3Aea9b1295-9841-46f8-bc41-dfdf2fdd8104?collection=education
Title: Looking Through the "Other" City: How to activate the socio-spatial connection within an heterotopic framework looking through the case of Durban's Warwick Junction   Author: Silaj, J. / master thesis 2014     Link: http://repository.tudelft.nl/islandora/object/uuid%3A279ad7d9-3018-404b-9d40-7e5f69f4b6cd?collection=education
Refugees in EU cities    Previous theses (selection):
Title: Drifting space: the case of Athens     Author: Priniakis, M. / master thesis 2016     Link: http://repository.tudelft.nl/islandora/object/uuid%3A3846877a-f701-4768-9593-59937a662230?collection=education
Happy City
Title: Experience Amsterdam: A positive coexistence between the quality of life and the quality of tourism     Author: Van den Burg, L. / master thesis 2016      Link: http://repository.tudelft.nl/islandora/object/uuid%3A12f6595d-b597-405c-8301-611b814407f0?collection=education
 Urban Design as Innovation
Citizens' agency    Previous theses (a selection of):
Title: Cities as incubators for citizen's agency: Biographies of (Dis)Connection: the case of Sheffield   Author: Unsworth, K.E. / master thesis 2016     Link: http://repository.tudelft.nl/islandora/object/uuid%3A85d84362-7266-4d59-9387-5c729f09818e?collection=education
Digital Technology     Previous theses (a selection of):
Title: Visible Cities: Home in the City    Author: Hans, E. / master thesis 2012    Link: http://repository.tudelft.nl/islandora/object/uuid%3A58eb0876-ab4d-4b49-bf27-84342acdfd8e?collection=education
Instruments     Previous theses (a selection of):
Title: Ruimtelijk sturen: Onderzoek naar de visuele representatie van de statische en dynamische waarneming van ruimtevormen     Author: Rodenburg, R.J. / master thesis 2015   Link: http://repository.tudelft.nl/islandora/object/uuid%3A536de986-d58b-444c-a527-9474da368462?collection=education
Urban Design & Landscape
Flowscapes
Title: Mending Varna: Authentic Landscape as a Fountainhead and Essential Element of Urban Continuity and Identity    Author: Lyubimova, T. / master thesis 2016    Link: http://repository.tudelft.nl/islandora/object/uuid%3Ad991479f-d8c7-4bd1-bf62-6d9f4ca4d8fa?collection=education
Title: Archipelago: A landscape of social spatial opportunities    Author: Leelalathipkul, L. / master thesis 2015     Link: http://repository.tudelft.nl/islandora/object/uuid%3A25457ef9-c09d-4fa1-9a02-e85d4655c235?collection=education
Asian Cities
Fast-growing South East Asian urban development, specifically searching a new paradigm of sustainable living in high-density     Previous theses (a selection of):
Title: The Wall: The re-discovery of ordinary public places in an alternative urban architectural model for Chinese cities, the case of Chengdu   Author: Nijveldt, J.M. / master thesis 2012   Link: http://repository.tudelft.nl/islandora/object/uuid%3A6b31e170-c4e6-408f-b07e-bb38aa090387?collection=education
New models of sustainable urban prototyping able to take on the specifics of Asian urban development    Previous theses (a selection of):
Title: Flexibility: An alternative development strategy in new urban areas in Hanoi     Author: Van Faassen, W.D.F. / master thesis 2014     Link: http://repository.tudelft.nl/islandora/object/uuid%3Aceeccdf7-f3f5-4aaa-834d-a46df29c4810?collection=education
Migrant Workers: from marginalization to citizenship    Previous theses (a selection of):
Title: Productive & Creative Dalang: towards a strategic framework to integrate urban migrants into industrial upgrading in the periphery of Shenzhen, China    Author: Huang, K. / master thesis 2016  Link: http://repository.tudelft.nl/islandora/object/uuid%3Ae249abb9-bb0a-4482-aa5d-b5a2ba8b55ab?collection=education
Title: Greenway: connecting a livable human settlement for migrant workers in rural-urban fringe area   Author: Fu, B. / master thesis 2014     Link: http://repository.tudelft.nl/islandora/object/uuid%3A2c4dff8a-20b3-4f4c-bcb9-bf91862f2b65?collection=education
Title: The place where stranger become neighbors: Community building in urban village in transitional period    Author: Xiao, Y. / master thesis 2015    Link: http://repository.tudelft.nl/islandora/object/uuid%3A526c8af6-8dd9-4f98-8664-78b6dc77da22?collection=education
Public spaces: reconnecting people, between global and local    Previous theses (a selection of):
Title: E-public City: A strategic planning of public space for local people in the context of globalization in Shanghai Lujiazui Finance & Trade Zone   Author: Liang, X. / master thesis 2011    Link: http://repository.tudelft.nl/islandora/object/uuid%3Ab400c781-0975-4239-9c7f-d64a548e1445?collection=education
Urban Transformations
(Re)Contextualization   Previous theses (selection):
Title: Eleonas of Athens: Searching for a relation between the residual and the city   Author: Georgoula, K. / master thesis 2014   Link: http://repository.tudelft.nl/islandora/object/uuid%3Ab4958b79-ec5b-4933-96d6-4db1a96d1a16?collection=education
Title: Synecdoche, FRAMPOL: Contextualizing EU development policies in the post-Socialist context of eastern Poland   Author: Bruck, E. / master thesis 2014   Link: http://repository.tudelft.nl/islandora/object/uuid%3A69e2ad8f-a113-44f9-b118-e59454c6757d?collection=education
Title: Contextualizing Edges, the rural case of Sardinia   Author: Sanna A. / EMU master thesis 2014 Link: http://repository.tudelft.nl/islandora/object/uuid%3A20b2855e-56d1-4b9f-8350-d90ccf9108cc?collection=education
Waterfronts   Previous theses (selection):
Title: Reclaiming the Greek Polis: The case of Kavala   Author: Papaioannou A. /master thesis 2016   Link: http://repository.tudelft.nl/islandora/object/uuid%3Aec2f84b6-8411-4d8d-96c0-cd9e10df960b?collection=education
Title: Schieoevers: A new future in a postindustrial world – Creatieve economie en stedelijke herontwikkeling   Author: Van der Waal, C.J. / master thesis 2011   Link: http://repository.tudelft.nl/islandora/object/uuid%3A44fffe1b-9735-4e4e-b8d4-485aecea7202?collection=education
Public space    
Materialising identity   Previous theses (selection):
Title: Materializing Identity: Utilizing inherent urban identity as a main design factor in the inner city regeneration of Rotterdam   Author: Pinheiro, A. / master thesis 2011   Link: http://repository.tudelft.nl/islandora/object/uuid%3A0ca42252-3138-402e-ab0b-46299c66384d?collection=education
Urban Acupuncture    Previous theses (selection):
Title: Ephemeral Archipuncture   Author: Smolenaers, J.H.M. / master thesis 2012   Link: http://repository.tudelft.nl/islandora/object/uuid%3Afa1a253f-fb59-4246-bd18-e5665a1efbe3?collection=education
Infrastructure & Mobility
Metropolitan scale   Previous theses (a selection of):
Title: Revisited Composition: Implementation Strategy for Mobility Based Development in Bandung City, Indonesia   Author: Santoso, P.R. / master thesis 2016   Link: http://repository.tudelft.nl/islandora/object/uuid%3A072f9189-aaf3-474e-a38a-3fc54a006f16?collection=education
Urban scale   Previous theses (a selection of):
Title: Improving the Connection: Transforming the Metropolitan station area of Hollands Spoor   Author: Koeling, A.N.M. / master thesis   Link: http://repository.tudelft.nl/islandora/object/uuid%3A070607da-713b-44a6-b5a3-c1a8b667fa04?collection=education