Happy World Habitat Day!
The purpose of World Habitat Day, October 5th 2015, is to reflect on the state of our towns and cities, and on the basic right of all to adequate shelter. It is also intended to remind the world that we all have the power and the responsibility to shape the future of our cities and towns. This year the United Nations chose the theme 'Public Spaces for All' as very relevant for the Habitat Agenda.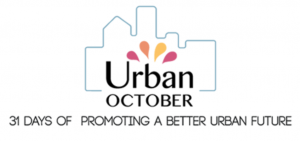 Objectives of World Habitat Day 2015
Raise awareness about the need for well designed and managed public spaces and streets.
Great to see that one of the key themes of our research group takes centre stage also for UN Habitat.
Find more information here: http://www.urbanoctober.org/  or download: the UrbanOctoberBackgroundPaper